What do you picture when you think of a philanthropist.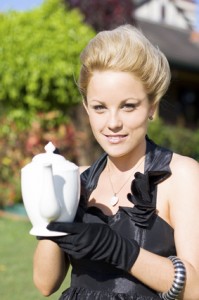 Is it someone who
Builds wings of hospitals.
Flies into a disaster area with a one million dollar donation.
Signs the Giving Pledge to give away half of their wealth.
Attends luncheons and write large checks.
I used to feel that way, too, and based on that picture, I knew I wasn't a philanthropist and wasn't going to be one anytime soon.
Philanthropy has NOTHING to do with how much you donate.
You can donate $5 and be a philanthropist.
You can donate $1 million and NOT be a philanthropist.
A philanthropist is someone who
Has a picture of how the world should be.
Donates with the intention of of bringing that picture to life.
Takes the necessary steps to evaluate if a particular donation will foster that vision.
Philanthropists know that giving money is serious business. Giving circle members are philanthropists, because they
Have a vision of what will improve their community.
Pool their donations with others so that they'll make an even greater impact on the problem and in bringing their vision to life.
Ensures that the donation is evaluated and determined to be one that is likely to further their vision.
I take my hat off to the thousands of the giving circle members across the country treating their donations like a big deal and showing us what it means to be a philanthropist.